---
Main content
Top content
Information for Students
Service promise for our Students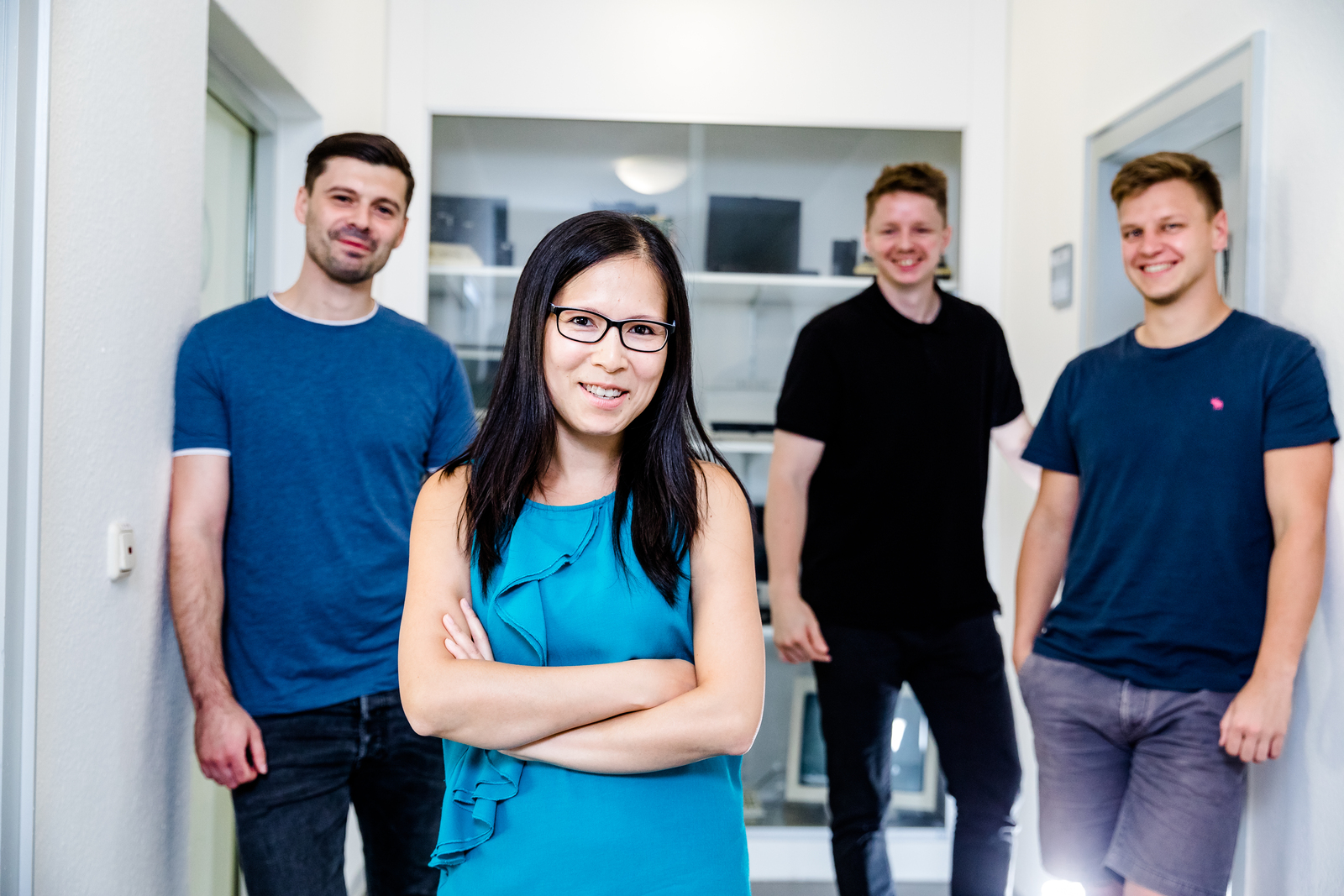 © Simone Reukauf Fotografie
General
High level of support: You can always talk with us before and after the programs. You will receive an individual appointment within a week. We maintain an open-door policy for urgent cases, such as decisions that can slow down the next steps of a project. The external staff is contactable via email or phone, and an appointment can be made at any time.
Feedback discussions: Following Subsequent to projects, seminars, and presentations we offer you the opportunity to have personal feedback discussions. Please contact us in this regard.
We are open to personal, and critical discussions. If you prefer to remain anonymous, use our mailbox at the secretariat.
Lecture Courses, Exercises, and Project Seminars
Relevant current literature will be ordered in agreement with the library's financial possibilities.

We regularly update lecture course content and documents.

Teaching materials can generally be found in stud.ip two business days before the program.

We ensure that our presentation content is always current with the state of academic knowledge via intensive research activity. Particularly application-orientation is important to us.

Bring your ideas: you can submit self-created exam questions and help us in the constant adaptation and evolution of content.

Towards the end of the semester we offer exam training for every lecture courses, in which we present general questions about the exams and examples of exam questions.

We offer a download with the current PDF references, further reading, and student or demo versions of the software used for every program.

Program evaluations: We have all of our programs evaluated and use constructive criticism to continuously improve the quality of teaching.
Academic Work
We provide support for both theoretical and application-oriented academic papers.
We have designed our instructions for editing academic papers in particular detail, and they contain numerous guidelines and tips for you.
You will receive a wide range of current and relevant PDF articles when choosing a theme we have suggested
(Final Thesis Papers). Of course, an independent literature research is necessary for a solid paper.
In the event of high academic quality, joint publications from the projects and theses may come about. To date, a number of publications have been published in conference proceedings and in journals in collaboration with students.
You can come to us at any time with your own suggestions for topics. After a discussion, the topic can be edited in the form you have requested, or in an adapted form.
Practical work provides an excellent opportunity for entering the profession. Therefore we encourage practical work in cooperation with partner companies.
After correction, we also offer the opportunity for a personal feedback discussion.
We need your help for the successful implementation of our service promise:
Attendance in the programs

Active and constructive participation

Punctuality

Cooperation and respect for teachers and fellow students, just as we show respect for you