---
Main content
Top content
18. August 2021

:

UF Summer School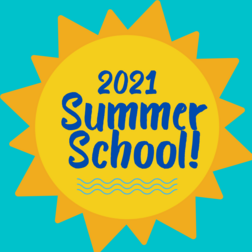 In response to the challenging study situation during the COVID-19 pandemic, the Department of Business Administration/Corporate Management, Prof. Dr. Julia Müller, is offering a Summer School as an additional teaching opportunity.
The Summer School will take place this summer between summer semester 2021 and winter semester 2021/22, more detailed scheduling will follow shortly. Four tutors of the department offer tutorials on various contents of the courses of the department UF. Some of the tutorials (if possible) will also take place in presence. We would like to give you the opportunity to take up and deepen the contents of the courses and to clarify questions in the tutorials.
We have many ideas for our Summer School, but at the same time we are still flexible. So in order to make this event as helpful as possible for you, we would like to hear your personal opinion and take up your wishes and ideas when designing the Summer School. For this reason, we have created a small survey and ask you to participate (max. 1-2 minutes).
You are also welcome to write an email to Nathalie Herzog: naherzog@uni-osnabrueck.de.
You will find the exact schedule and further information as well as our offered contents as soon as they are finalised in the StudIP event "Summer School Corporate Management". So feel free to register! Link to the session
Thank you very much!