---
Main content
Top content
Institute of Empirical Economic Research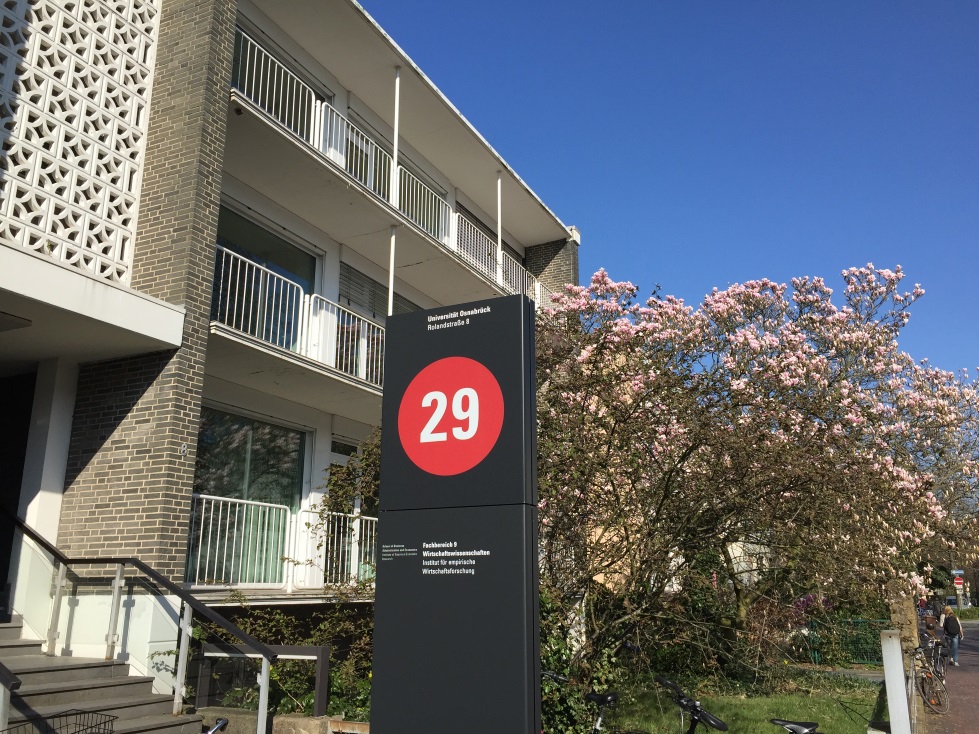 Events
On October, 26th, 2021 Carl Christian Freiherr von Weizsäcker (Max Planck Institute for Research on Collective Goods) will present his most recent paper in our research seminar.
Honorary Doctorate for Prof. Yin-Wong Cheung, Ph.D.
The School of Economics and Business of Osnabrück University, Germany, is pleased to announce to have awarded an honorary doctorate to Professor Yin-Wong Cheung of the City University of
Hong Kong.
Welcome to the Institute of Empirical Economic Research at the University of Osnabrueck.
The Institute is a cooperation of three chairs:
Contact details
Institute of Empirical Economic Research
Osnabrueck University
Rolandstr. 8
49078 Osnabrueck - Germany
Tel. +49 541 969-3508
Fax +49 541 969-2757