---
Main content
Top content
BSc Management and Economics
The Bachelor's program comprises of modules which sum to 180 ECTS. During the core studies you will focus on the most important areas of business administration, economics and methods relevant to economics. From the fourth semester onwards, you have the option to choose a subfield in business administration or economics, or to take the general course of study.
In addition to the subfields, there are six specializations from which you can choose:
- Sustainability, Behavior and Environmental Policy
- Management
- Information Systems
- Money and Financial Markets
- Finance, Accounting and Taxation
- Quantitative Business Studies
Contact and online application
Dipl.-Kffr. Elena Romanenchuk
Studiengangskoordinatorin für BWL, VWL und Wirtschaftswissenschaft
room: 29/203

telefon: +49 541 969-2685
elena.romanenchuk@uni-osnabrueck.de
office hours: Nach Vereinbarung. Gerne können Sie mich während der normalen Arbeitszeit anrufen oder mir eine E-Mail mit Ihrem Anliegen schreiben.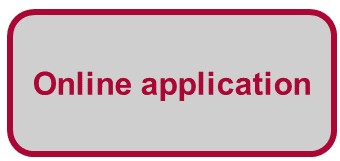 You want to study at our school? Then apply directly to the University of Osnabrück! You can find more information on the central page. If you have any questions about the study program, please contact our study program coordinator.
Top content
Specialization in Business Administration
Starting with the fourth semester there is the possibility to choose a specialization in business administration. How are operational decisions made? What characterizes a company? What makes a company successful? Business administration is devoted to these and other questions. It offers an internal insight into the operational processes of a company and into the various departments such as marketing, controlling, human resources, etc.

This specialization involves focusing your studies on accounting and finance, controlling, business taxation, management, marketing and human resources.


Specialization in Economics
Starting with the fourth semester there is the possibility to choose a specialization in economics. How do markets work? Do jobs get lost due to globalization? Are environmental protection and economic growth compatible?
This specialization involves focusing your studies on environmental economics, public economics, international economic policy, macroeconomics, microeconomics, econometrics and statistics.
General study program
Starting with the fourth semester there is the possibility to follow the general study program. You benefit from a wide range of courses in Business Administration, Economics and Information Systems.
Admission requirements for Bachelor Business Administration
Information about the general admission requirements (usually questions about qualification for admission to higher education) can be found on the website of the students' office.
Special admission requirements are defined in the current admission regulations (in German):
English language skills must be at the level specified in the admission regulations. Competence in English is demonstrated by successfully studying English at school as a first or second foreign language.
The applicant must not have definitively failed a comparable examination in a comparable subject area without the option of retaking the examination, and not have lost their entitlement to take the examination.
Further information
MSc Program Business Administration