---
Main content
Top content
Institute of Empirical Economic Research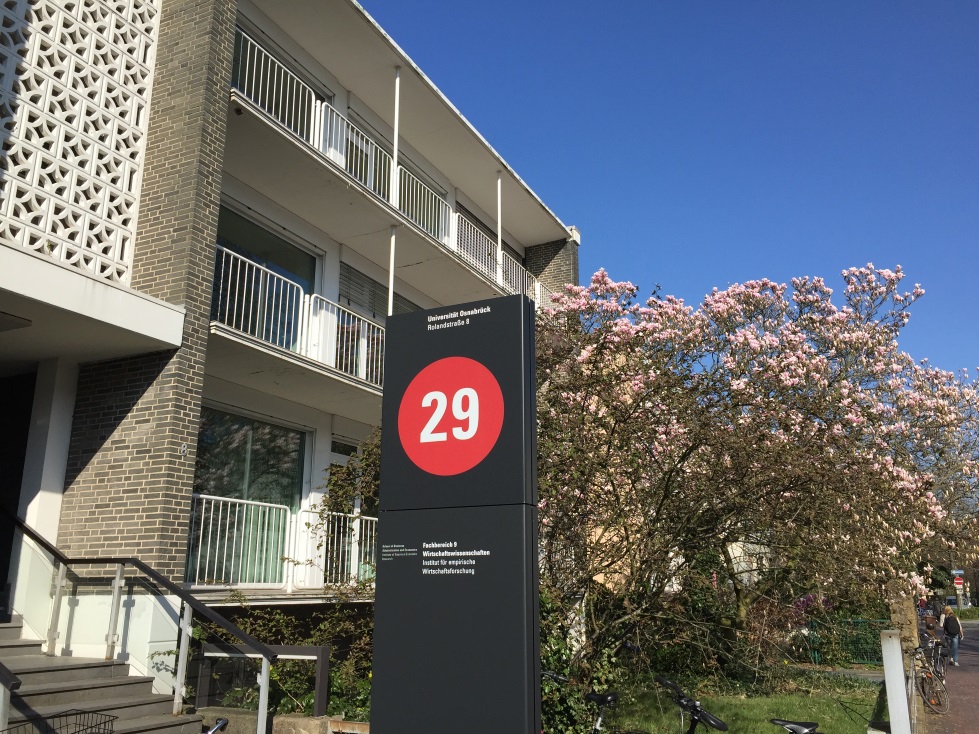 Events
On February 7th, 2023 Maryna Shevchenko (National Technical University "Kharkiv Polytechnic Institute", Ukraine) will present her most recent paper in our research seminar.
Visit of a Researcher from State University of New York
From Nov. 28 to Dec. 10, 2022, Prof. Xingwang Qian from the State University of New York, Buffalo will visit the Institute of Empirical Economic Research. The joint cooperation is funded by the Sievert Foundation for Science and Culture.
Welcome to the Institute of Empirical Economic Research at the University of Osnabrueck.
The Institute is a cooperation of three chairs:
Contact details
Institute of Empirical Economic Research
Osnabrueck University
Rolandstr. 8
49078 Osnabrueck - Germany
Tel. +49 541 969-3508
Fax +49 541 969-2757